Reviews
The best compliment we could ask for is a recommendation from a previous customer who used our services. Below are some comments from a few of our customers who have experienced our service firsthand.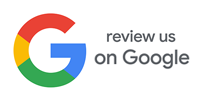 T & D Duct Cleaning
Average rating:
98 reviews
Apr 12, 2021
I had my duct work cleaned for the first time ever this year and had been putting it off until I had my A/C man recommend T&D duct cleaning.They were here on time with masks on and didn't waste anytime getting to work. They first introduced themselves and then explained the job at hand to me. Every move was a productive move and they worked well together. When the job was finished they showed me all the stuff that was in my duct work, WOW. My house always had dust no matter how much we dusted. Plus the indoor allergies was always bad. Now there is no dust and no sneezing. What a difference it made to have the duct work cleaned. When I looked inside the ducts it was shining clean.They sealed up everything correctly and did a good clean up to top.It was a pleasure to have Bruce and Brandon at my house. Their manners were above the best. They would not even except a soda until the job was done.I now tell all my friends how it is important to be breathing clean air. The price was very good also. I felt like a winner on picking T&D to perform this job. Good contractors are hard to find today. Keep up the good work guys, Pat.
Apr 9, 2021
Service
Our service was provided by Oswaldo and Moises in March. They were professional and did a thorough job cleaning our ducts, Cleaned up after themselves and wore shoe covers. Explained process and provided before/after pictures.
Jan 13, 2021
I had all of the ducts cleaned in my condo as well as the dryer vent. The technicians were extremely professional in doing the work and wore their masks the entire time. I am more than satisfied and highly recommend T&D.
Dec 7, 2020
Homeowner
I had Brian and his teammate to our home in Frederick last week to clean all of the duct work in our home. They did a very professional job, wore their masks the whole 3 hours they were here and the furnace is running so much better than before. I would highly recommend them to anyone needing their service. From the moment I contacted them for an appointment till the end of the service everyone was very courteous and friendy.
Jul 10, 2020
Thank you
Good Morning Ray
Thank you for sending your technicians out to clean our dryer vents this week. Your technicians were courteous and skillful. One of our board members, mentioned "I also would like to point out that the men that were on site from the duct cleaning company should be commended on their very professional demeanor." We appreciate you and your technicians for making our community safer. Also, many of our community members were fascinated with your boom...both young and old.
Take care; enjoy your day.
Warm regards,
Carrye Massey
President Tidewater II Condominium HOA
Mar 18, 2020
Excellent and Speedy Service
Had a bird attempting to nest in my dryer duct due to a missing vent cover. Techs arrived within an hour, extracted the bird, cleaned the duct and replaced the vent cover. All work was done very quickly and professionally.
Oct 16, 2018
they were very thorough and accommodating.
Joe and Ray did a great job cleaning dryer duct - they were very thorough and accommodating. I would highly recommend T&D!
Oct 16, 2018
100% Professional from the first phone call to the workers finishing the job.
100% Professional from the first phone call to the workers finishing the job. Complete service. Don't settle for a lesser company that is cheaper. We tried one time and the local company, which will remain un-named, came here with no more than a Water-Vac and a couple of brushes. When they left, they weren't sure which exhaust fan was ours outside this building!!! My Wife and I had used T & D for years at our Townhouse and they were always great. We now have T & D at our Condo. Take it from someone who has gone both routes, hire known professionals to clean your Ducts. Hire T & D, not a cheaper alternative!
Oct 16, 2018
They came out within a half hour of the phone call and cleared out a dryer vent that hasn't been cleaned in over a decade. Took them about 30min
The technician, Chris Bloom and his associate Ronnie, came out and were courteous, respectful, and knowledgeable. They came out within a half hour of the phone call and cleared out a dryer vent that hasn't been cleaned in over a decade. Took them about 30min and they cleaned up the mess. Would highly recommend
Apr 19, 2018
Excellent Service and Results
Was wondering why it was taking 1 1/2 to 2 hours to get a load of laundry dry and it never was really totally dry. Had my dryer vent cleaned last week which unbeknown to me was very clogged. Today, first load done in about 35 minutes. The men came on time, were very easy to deal with, very pleasant and completely knowledgeable and skilled. Would highly recommend them.
Feb 5, 2018
My dryer vent duct was really blocked and they totally cleaned it out
I would certainly recommend T&D duct cleaning. They were very prompt and very careful not to dirty up the house. My dryer vent duct was really blocked and they totally cleaned it out. They also had some excellent recommendations for preventing this situation from happening again.
Jan 7, 2018
Cleaning of all vents
Went well. All vents were cleaned and they restored everything to original place where needed to get to vents.
Nov 17, 2017
Excellent service and thourouness.!!!
I was here and Shawntay Thomas and Nick Bosley coordinated with me for a job above and beyond 🏆...
I wanted to feed them, but they graciously denied and continued on their scheduled obligations. 😊 You just can't get better folks than that !!!
I did manage to slip some baby Halloween candies, wrapped of course that went to the truck😉.
Nov 5, 2017
Dryer vent was cleaned out.
Very well. Two techs showed up on time and spent a good amount of time doing the work and answering all my questions. This is the second time I've used them and the same technician showed up, along with an assistant. I thought the price was a little high but the work was excellent.
Oct 15, 2017
They did a dryer vent cleaning
I had never had my vents cleaned and he told me the truth that it was very bad. He cleaned it and moved the dryer and he was very very good. The company is very responsive and they are good about checking in before your appointment.
Jun 9, 2017
GREAT JOB
we would highly recommend T&D for a job well done. they were very honest And professional. We had inside dryer vent cleaned and they took extra time to try to resolve our problem and they provided us with information that was very beneficial to our safety . I would feel very comfortable to recommend them to anyone. julian and mary
Apr 3, 2017
Selling my home inspection item
I was referred to T&D to address one of the items on my list after a home inspection. They came out and assessed the situation and recommended the vent to be repositioned to be more efficient. They did an excellent job and really were a pleasure to work with through the whole process. I could not have gotten this inspection item done in an easier way. Thanks for your prompt response and clean quick install!!! I would recommend them to handle any home inspection item involving your Ductwork!!!
Mar 29, 2017
Absolutely love T&D and would highly recommend them. They are very professional and thorough. We had to use a different company last summer for our dryer vent because T&D couldn't get out to us and we unfortunately couldn't wait as we were going out of town. Never again, I will wait, this is the only company I will ever use for my dryer vent cleaning, the only company I will trust to do so. Thanks to Gwen for helping me and scheduling so quickly this last time. You are the best. Thanks to Dave and his tech, you both were great and everything is back to normal!!!! I truly can't thank you enough!!! It is nice to be able to have a company that you can depend on and that also does reliable work. I can't say enough great things about T&D!!
Jan 14, 2017
Great Service!
They are great! Went way above and beyond the normal service to insure that my dryer works perfectly. This is now on my list of annual service for my home. I think it will save so much money on my BGE bill because the dryer is so efficient.
Nov 8, 2016
awesome service
T and D Duct was recommended by my condo Mgmt. office. I was able to make an appointment the same week for a Saturday. The guys showed up on time and fully explained what they were going to do. The dryer vent cleaning took a bit longer then I was told it would due to issues with the duct. The techs cleaned the vent, tested the dryer and then cleaned it again to ensure the vent was cleaned. I would highly recommend T and D Duct. Gwen is also awesome and explained the process twice to make sure I knew what to expect.
Nov 3, 2016
Professionalism Defined
Can't say enough good things about T & D Duct Cleaning. Nick and his colleague (don't remember his name, my apologies) did an excellent job in cleaning out our 50 foot dryer duct. The louver door was thoroughly cleaned, the flexible duct from the dryer to the 50 foot run was cleaned and the dryer was inspected.

A lot of work - exceptionally well done. The team was on-time, did the job in a professional manner, cleaned up and were on their way. Even the payment was easy with their new on-line system. And a special shout out to Gwen in the office - thanks for all your help in scheduling!
Oct 10, 2016
We had a very complex situation limiting our ability to get our duct unclogged.
The gentleman who serviced our dryer vent was a consummate professional. We had a very complex situation limiting our ability to get our duct unclogged. He went above and beyond to assist us; staying later than expected and still charging us the agreed upon fee. This company will be our permanent annual dryer vent cleaner going forward. Thank you.
Sep 22, 2016
First Class Service
This firm is superb. The tenants in my property were concerned about what they thought might be mold on an air conditioning vent register. The a/c and heating firm I regularly use recommended duct cleaning. The tenants did some research and identified T & D as a possible contractor. I coordinated with Gwen Welty at T & D to have T & D travel to my rental property for duct cleaning. The T & D technicians reported "suspect mold". Further investigation was thus required. Since T & D cleans ducts, but does not test for mold, Gwen recommended another excellent firm to help me out, and thereafter kept track of the progress of my concern. In the end, my needs exceeded what T & D would be capable of doing, but I cannot say enough about the refreshing candor and professionalism of Ms. Welty. I was talked into nothing, and I was steered in the right direction. T & D's service charge for their visit to the premises was reasonable, and which I am very pleased to pay.
Aug 23, 2016
T&D Duct Cleaning
T&D was great from start to finish. We had just purchased a new home where the prior owners had multiple dogs, and the residual dog hair heavily infiltrated the return vent and all of the supply vents. I requested an on-line quote early one morning, and Gwen called me shortly thereafter. The technicians were scheduled to come out the following week. They showed up on time, were exceptionally pleasant and knowledgeable, and thoroughly explained the process while entertaining all of my questions. They exceeded any expectations we had about the process, and we would highly recommend to anyone in the area. Superb experience, amazing employees!
Jun 30, 2016
Excellent Service
T&D Duct Cleaning cleaned our vents (56) and returns today (6/30/16). They were very courteous, professional and diligent!! I would highly recommend them!! Their prices are fair and I will call them to clean everything again in 10 years!! Everyone I interacted with (receptionist & technicians) was very polite and knowledgable!!
Jun 22, 2016
T and D Duct Cleaning
In April, 2016 I contacted your company about cleaning out the dryer vent. Guys came in few days and did excellent job. Couple days ago we noticed that the dryer was not drying well. Lint was coming from the dryer into the laundry room. I contacted Tim and he sent guys out to inspect and they found that a bird (deceased) along with nesting material and lint was lodged right at the rear entrance of the dryer. The guys removed the mess and put in new venting material. Great job Shawntay Thomas and John Hatfield. Now I think we should have no more problems with drying in a reasonable time. Thanks to Tim also for thinking that maybe a bird had been lodged inside. Great company and I will continue to contact you when I need dryer vent cleaning. I will also let friends know what a great company you have.
May 4, 2016
I submitted a request for information on a dryer vent cleaning through the website, and 15 minutes later, Gwen had sent a reply. I called immediately and set up an appointment.

Chris and Devin arrived at my house before I got there (traffic on my way home from work), and they were so great about waiting for me.

The guys did their job in an hour and were polite, professional (and didn't mind my very friendly cat!).

Just a great experience with T & D all around.

I have recommended T & D to all my co workers this morning!
Mar 8, 2016
T&D Duct Cleaning
From start to finish, this company was outstanding! Gwen was wonderful in helping to schedule my appointment. Chris came out to my house on time and after inspecting the vents/ducts, he told me that I didn't need them to be cleaned. He still cleaned my furnace at no charge and I had him clean my dryer vent. I don't know of any other company that would be this honest! They could have easily done the work that was no necessary and charged me hundreds of dollars, but they are an upstanding and honest company that does great work. They also have the BEST employees! I highly recommend T&D!
Jul 2, 2015
Duct cleaning
We are remodeling our parents home and are in the process of selling our house. We want to spend more time caring for our parents and we love the farm. T and D Duct Cleaning was recommended by Ken Adams Mechanical. Before installing the new A/C system we had T and D Duct Cleaning service our system. Gwen at T and D Duct Cleaning was excellent in customer service and very knowledgeable. We had no idea, basically clueless and thanks to Gwen she gave us all the answers we needed. Gwen really cared about us and our remodeling project. Dave and Tony were very professional, knowledgeable and friendly. They took the time to explain we had a down draft system and would have to return after the old system was removed. Very nice fellows! Gwen made my life so much easier on this project. I would highly recommend T and D Duct Cleaning. A++
Mar 3, 2015
AWESOME SERVICE!
As a new home owner there are so many tasks that must be taken care of and everyone that my husband and I worked with at T and D made this task the easiest one!

Chris is extremely knowledgeable of his job and truly went above and beyond the call of duty. He explained the process to us and made sure we understood what would take place. He genuinely cared about what he was doing. It is hard nowadays to really find people that really care about the job they do and the people it effects; Chris displayed this characteristic ten times over.

Phil was there to help and answer questions as well and was extremely professional.



T and D Duct Cleaning came highly recommended and I can see why, what a great place!! I would recommend the company to everyone I know and would especially recommend Chris and Phil. T and D hit a homerun when hiring them!!



I would give this company an A+ for professionalism, amazing work ethic, and overall enthusiasm to help their customers!