Reviews
The best compliment we could ask for is a recommendation from a previous customer who used our services. Below are some comments from a few of our customers who have experienced our service firsthand.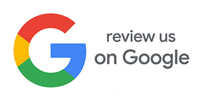 T & D Duct Cleaning
Average rating:
129 reviews
Aug 14, 2023
Would absolutely recommend
T&D did a great job cleaning our ducts. Major before & after difference. Air quality seems much cleaner. Really glad we did it and would absolutely recommend others to do it as well. Would use T&D again. Thanks again!
Aug 10, 2023
I am so pleasd!
I am so pleased!

Jimmy Wagner, one of your technicians, just cleaned all the fire dampers in my apartment. I was extremely impressed with his professionalism, courteousness and the thoroughness of his work. Jimmy is an absolute asset to your company!
Google Review by Sujoy M.
Jul 17, 2023
good service
Good service
Google Review by Jaime S.
Jul 5, 2023
Very knowledgeable and professional
Bruce and Josh cleaned the dryer and exhaust vent this morning. They were very knowledgeable and professional.
They took care as I had baby birds in one vent and also cleaned the lint blown out from my yard. I will definitely call them again, and I highly recommend them.
Apr 25, 2023
Very pleased with my service
I was very pleased with my service. Your technicians Bruce and Bennett were very professional and personable. Did a great job. They are a great asset to your company. Would like to have them in the future. Ladies in the office where very pleasant when I called. Would like for you to have discounts for seniors.
Apr 11, 2023
Punctual and professional
I've been using T&D for years for my residence. They have always been punctual and professional, and I wouldn't hesitate to recommend them to all my friends and family. They're incredibly responsive and do a really thorough job.
Google Review by Lloyd G.
Feb 3, 2023
Honesty and professionalism
We had T&D come out to clean the entire HVAC ducts and since the existing ducts were so clean the technician said it would be a waste to clean them so they only did the dryer vent. What other company would be that honest to suggest the work wasn't required. We would personally like to thank the technicians Bruce and Bennett for their honesty and professionalism.
Google Review by Craig R.
Aug 29, 2022
They would get my business again
Easy scheduling with Carla on the phone and had an appointment within a week to have my dryer vent cleaned. Was provided a two hour period for arrival on the day of service and the technicians arrived just before the start of that window, which was great. Flat fee for the service regardless of vent placement, which was great considering it was placed high on the exterior of my townhome. Work was completed efficiently and they would get my business again.
Jul 8, 2022
Duct Cleaning Service
I can't say enough about how professional, polite, careful and thorough John and Dylan were when they came out to clean my ducts. Having already had a great experience talking to Carla and Ray to get my appointment schedules I was not surprised that the guys did such a good job. Having respiratory issues, it was important to me that a thorough and complete cleaning was done and I knew that having a NADCA certified technician and NADCA process followed was important. They were very understanding and didn't hesitate to put on masks when I asked them to. They did not disappoint. I highly recommend T&D.
Jun 15, 2022
Knowledgeable, Professional & Kind!
I just have to say what an awesome experience I had both technicians (Kyle and Dillan). Both were prompt, kind and professional. I have already recommended this company to several close friends.
Jun 11, 2022
Good job, qwik, courteous
Good job, qwik, courteous,
Jun 2, 2022
Outstanding!!
Not only did they do a fantastic job of cleaning my air ducts, they found my late twin-sister's bracelet in one of the ducts in my dining area. I lost my twin two years ago, and finding this bracelet was such a blessing. Then, in the living room register, they found a dog tag from my little dog who died. What a comfort and what a find. Would recommend their services to any home owner.
Google Review by PTX Physical Therapy at Crossroads
Feb 15, 2022
Great service and value
Great service and value. Very responsive to inquiries and service scheduled promptly. Very thorough inspection and detailed proposal of work to be completed (thanks Ray!). Service crew was very professional, friendly, and arrived on time. Work was completed in a timely manner with no interruptions to our business and the area was completely cleaned and organized at the end of the job.
Google Review by William B.
Sep 9, 2021
Competitively priced, prompt, friendly, and professional
We run a busy laundromat that had numerous vents needing attention. In spite of tough working conditions (tight space and very warm), Mark and LeAnne did a very thorough job.
Although unexpected but much appreciated, T&D brought in a separate team to vacuum the areas surrounding the vents. Looked great when they left.

Competitively priced, prompt, friendly, and professional. Will definitely use them again.
Google Review by Captain Weeble
Sep 2, 2021
Highly recommend them
They did a fantastic job on the cleaning of all of our ducts and our dryer vent. Taking the time to show us what they do, helping to put missing screws back in our ceiling vents. Thanks so much! We highly recommend them!
Aug 28, 2021
I will definitely use T&D again
We recently purchased a condo unit and it requires yearly dryer vent cleaning. T&D was recommended by the HOA, and One of the first places I contacted. Scheduling was easy and pleasant. They had a set fee for the Dryer Vent Cleaning, which made it easier to decide. On the day of our appointment, T&D Delivered their service on timely manner and my tenants were pleased. I will definitely use T&D again.
Google Review by Ebbie M.
Jun 24, 2021
Courteous and Professional
So far so good. Duct and HVAC cleaning. Seems to have remedied whatever the dust was blowing from vents. Courteous and professional associates.
Google Review by Randy G.
May 30, 2021
Excellent work
Very thorough job, excellent work. Might have just extended my family's lifespans!
Apr 12, 2021
I had my duct work cleaned for the first time ever this year and had been putting it off until I had my A/C man recommend T&D duct cleaning.They were here on time with masks on and didn't waste anytime getting to work. They first introduced themselves and then explained the job at hand to me. Every move was a productive move and they worked well together. When the job was finished they showed me all the stuff that was in my duct work, WOW. My house always had dust no matter how much we dusted. Plus the indoor allergies was always bad. Now there is no dust and no sneezing. What a difference it made to have the duct work cleaned. When I looked inside the ducts it was shining clean.They sealed up everything correctly and did a good clean up to top.It was a pleasure to have Bruce and Brandon at my house. Their manners were above the best. They would not even except a soda until the job was done.I now tell all my friends how it is important to be breathing clean air. The price was very good also. I felt like a winner on picking T&D to perform this job. Good contractors are hard to find today. Keep up the good work guys, Pat.
Apr 9, 2021
Service
Our service was provided by Oswaldo and Moises in March. They were professional and did a thorough job cleaning our ducts, Cleaned up after themselves and wore shoe covers. Explained process and provided before/after pictures.
Google Review by Peter W.
Mar 29, 2021
Professional and quick
Great work. Professional and quick. Very reasonable.
Jan 13, 2021
I had all of the ducts cleaned in my condo as well as the dryer vent. The technicians were extremely professional in doing the work and wore their masks the entire time. I am more than satisfied and highly recommend T&D.
Google Review by KT Evans
Jan 3, 2021
Very professional
Used twice now for dryer duct cleaning. Technicians are very professional and extremely good at what they do. Thank you.
Dec 7, 2020
Homeowner
I had Brian and his teammate to our home in Frederick last week to clean all of the duct work in our home. They did a very professional job, wore their masks the whole 3 hours they were here and the furnace is running so much better than before. I would highly recommend them to anyone needing their service. From the moment I contacted them for an appointment till the end of the service everyone was very courteous and friendy.
Jul 10, 2020
Thank you
Good Morning Ray
Thank you for sending your technicians out to clean our dryer vents this week. Your technicians were courteous and skillful. One of our board members, mentioned "I also would like to point out that the men that were on site from the duct cleaning company should be commended on their very professional demeanor." We appreciate you and your technicians for making our community safer. Also, many of our community members were fascinated with your boom...both young and old.
Take care; enjoy your day.
Warm regards,
Carrye Massey
President Tidewater II Condominium HOA
Facebook Review by Barb S.
Mar 19, 2020
Happy with their service
Local business from Sykesville and they are using social distancing during the Corvid-19. Friendly and courteous. We used them 2 years ago as well, once again happy with their service and very reasonable prices! Support your local businesses!
Mar 18, 2020
Excellent and Speedy Service
Had a bird attempting to nest in my dryer duct due to a missing vent cover. Techs arrived within an hour, extracted the bird, cleaned the duct and replaced the vent cover. All work was done very quickly and professionally.
Google Review by Shannon T.
Aug 16, 2019
Courteous, respectful and knowledgeable
The technician, Chris Bloom and his associate Ronnie, came out and were courteous, respectful, and knowledgeable. They came out within a half hour of the phone call and cleared out a dryer vent that hasn't been cleaned in over a decade. Took them about 30min and they cleaned up the mess. Would highly recommend
Google review by Sheldon B.
Mar 2, 2019
100% Professional from the first phone call to the workers finishing the job
100% Professional from the first phone call to the workers finishing the job. Complete service. Don't settle for a lesser company that is cheaper. We tried one time and the local company, which will remain un-named, came here with no more than a Water-Vac and a couple of brushes. When they left, they weren't sure which exhaust fan was ours outside this building!!! My Wife and I had used T & D for years at our Townhouse and they were always great. We now have T & D at our Condo. Take it from someone who has gone both routes, hire known professionals to clean your Ducts. Hire T & D, not a cheaper alternative!
Facebook Review by Lori A.
Dec 7, 2018
Very thorough and respectful
I was very pleased with T & D Duct cleaning. Jessica was very polite and courteous when I called to schedule an appointment.
Marc and Nick we're very thorough and respectful in regards to moving items that needed to be moved to get to the vents. Andrew came by with a piece of equipment needed to finish the job. Andrew was polite and wanted to know if we we're being treated well. I said, "Absolutely!" I had questions and all of my concerns were addressed. l learned about an agent called BBJ (anti bacterial) that is sprayed through out the ventilation system to promote a cleaner environment. It helps with allergens and other toxins. I definitely recommend T & D Duct Cleaning! I was very happy with the Team that was sent to our home.
Page 1 of 5:
«
‹
1
2
3
4
5
›
»